Google continually makes changes to the way its search engine analyzes and ranks websites and individual pages. But, unfortunately, there is no cookie-cutter way to please its algorithm.
The good news, however, is there are proven ways to provide what it wants so you can rank higher and for the long term.
It's more important than ever that you produce consistent quality content and make that content be topic (and keyword) focused in order to rank at the top of Google search results.
Here are five ways you can move with the advancing trends of Google's search engine into 2015 and beyond.
1. Focus on content topics (not just keywords) and user experience
Keywords are still pertinent in 2015 when it comes to landing top search engine rankings, but Google is now placing much more importance on quality, relevant and contextual content.
In the past, a mediocre body of text filled with keywords could easily snag decent rankings, but this type of content doesn't perform well anymore.
Google wants great, unique content that is useful to readers.
Your site should be easy to navigate and consume. This not only keeps visitors on your website, but it helps these same visitors build a stronger bond of trust with Google.
Rankings are just one part of the equation. Question based, inbound traffic with higher engagement and conversions are the key areas to work on this year.
2. Ensure that your website is mobile-friendly.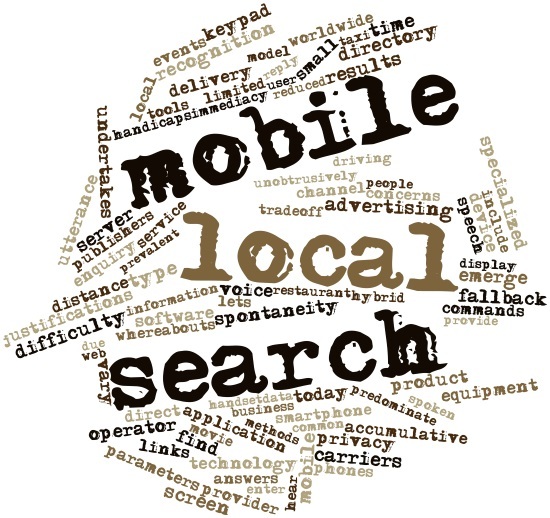 Users are accessing portable and mobile devices more than ever to browse and search the web.
Mobile usage comprise so much of overall online traffic that Google may already be 'penalizing' websites that return mobile errors.
Building a mobile-friendly website not only satisfies Google, but it will bode well for your mobile traffic and overall site engagement.
And, for your geographic business region, Local SEO and mobile optimization is a must-implement strategy.
3. Use the "Disavow Tool" offered by Google (carefully)
Website owners and marketing professionals are noticing that Google is placing a stronger penalization on websites that are associated with "spammy" websites.
As you begin to assess your possible "Penguin" factors, it is imperative that you start with an outreach program to those website owners.
After requesting to have them removed, you can use Google's "Disavow Tool" to begin disassociating the remaining items that taint your website or pages with bad links and poor neighborhood trust.
4. Keep building links (and build them at a 'natural' pace)
Websites that are linked to by other sites that Google classifies as "good" will always see positive reception from the Google search engine algorithm.
However, the as you've learned, Google has always cracked down on unnatural link-building strategies. It's still okay to build a thorough link-building plan and execute it, but you should ensure that you deploy it at a natural rate.
5. Lastly, make your content share-able.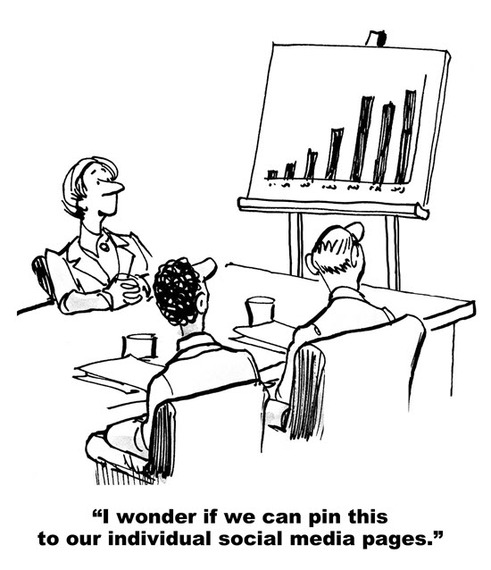 Sharing content on social media platforms (Facebook, Twitter, LinkedIn) is big now, and it's important that your target market would want to share yours.
As your content gets more sharing and distribution, you'll begin to gain more traffic and visibility. In turn, this leads to more natural links from genuine websites and sources.
Social signals appear to have an indirect effect on Google search, and specifically when considering engagement, which is increasingly becoming important.
Overall, it's a great strategy to cater to social media users. Learn more about what Malcolm Gladwell calls "Connectors, Mavens and Salesmen", and the importance they can have in your social outreach programs.
---
Would you like your business to show up at the top of Google for searches centered around the goods or services you sell? Of course you do, everyone does.
You know that people use search engines like Google to find information about things they're considering buying.
What you might not know is people do their research online even when they fully intend to go into a physical retail location to purchase.
89% of US internet users search online before they make a purchase, even when the purchase is ultimately made at a local business – HubSpot
If you want to capture valuable search traffic and direct them to the right resources on your website you have a lot of work to do.  You have to build a solid strategy, implement it effectively, and keep up with the latest algorithm updates to make necessary strategy adjustments.
Don't forget to keep the rest of your business running and make sure you can properly serve the leads and prospects your rankings generate. Remember, if you don't have a good inbound marketing strategy in place to turn that traffic into leads your rankings won't be worth much.
If you believe this is all for you it's time to put together a game plan and get to work. The reward for your efforts could produce enough traffic and leads to help you reach your business' goals. Failing to market your business online through search engine marketing could certainly cause you to miss your projections by a larger gap every year.
1) Determine The Words You Want To Compete For
The first step is putting together the right SEO strategy. Too many campaigns are doomed to fail before they get off the ground as companies focus on keywords that are too broad, don't get enough traffic, or are too competitive to compete for.  Your focus keyword list should start broad and use analytics to narrow down to the very best keywords for your business and website to compete on.
Hint: Narrow the competition & relevance of broad keywords to include local elements and more specific services.  For example, instead of going after 'marketing' we work for 'inbound marketing' and 'Denver marketing companies
'.
2) Optimize Your Website For Your Focus Keywords
With your strategy in place it's time to begin implementing across your very best optimization vehicle, your website.  Every page on your website needs to include the critical optimization elements that help Google understand what each page is about. Each website page needs to have the following elements addressed with a single focus keyword…
Page Title (under 70 characters)
Meta Description (under 155 characters)
H1 & H2 Title Text (break up main content by describing it)
Alt Text (every image needs a title)
Keyword in Content (at least once, bolded)
Hint: Build these optimization points in while remembering that you're still talking to humans. Make your strategy user-friendly and work your keywords in naturally while being mindful not to over load any page.
3) Develop An Ongoing Website Content Strategy
When Google put out their Panda algorithm update in 2011 they put out a message to web builders: Don't let your site get stale.  That meant that sites will be rewarded for continually improving their content, growing the amount and quality of relevant and resources web pages.  If you want your search engine rankings to improve you better build your site out over time.
Keep it fresh and keep it growing by implementing a sound strategy. Add tools, resources, and informative content to help visitors understand how to use your site to educate themselves and understand their options.
Hint: Support your primary pages with layers of supporting content pages. Link these pages to the appropriate primary page to pass additional keyword authority accordingly.
4) Implement A Blog Strategy
To further support your website content strategy you have build a blog on your website. There is an overwhelming amount of data and research to support the benefits of blogging, suffice it to say it's an enormous aid to search engine strategy.
Companies that blog get 55% more web traffic and 70% more leads than those that don't. – HubSpot
Every new article you publish counts as a new indexed page on your website and the articles can also be promoted and distributed socially to drive additional traffic to your site.
The key to effective blogging is to build topics and choose a focus keyword for each article. Write about the kinds of things your potential clients are interested in learning about. Don't be overly promotional about your own products, focus on the industry and solutions in whole.
Hint: Blog articles are meant to be casual and brief, keep them that way. 700 words should be plenty for most articles, get to the point, break up your content with bold points and imagery, make it look like this!
5) Sign Up For Google Authorship
To help your articles get better exposure and display with a higher level of personalization and credibility your next step should be to obtain Authorship status from Google. The process differs depending on your blog platform but the results are the same.  Your article will display better on Google, and certainly show up higher in the rankings as engagement improves.
6) Go After Quality Links
Now it's time to energize your SEO strategy with some quality inbound links.  Inbound links are created when other websites link back to your website as a relevant resource in support of their content. Obtaining links from vendor sites, supplier sites, and authoritative industry sites can really boost the relevance of your website on search engines.
Guest blog articles are a fantastic application.  The idea behind guest posts is that everyone wins.  The host site gets a good piece of quality content, it's readers get yet another piece of information relevant to their interests, and you get to expose yourself to a completely new audience by posting to their blog instead of your own.  By including a properly placed hyperlink back to your website you gain the quality inbound link that will drive better search engine rankings.
While Google's Penguin update punished sites with a poor backlink strategy their Hummingbird update reinforced the value and ranking impact of quality links.
Hint: Less is more here, spend your time getting less total links, but higher quality links. Target the sites you want to earn links from and contact their webmaster or marketing department to explore the potential.
7) Analyze, Refine, and Repeat
Nothing you do will be perfect, you need to have a continual review strategy for your entire campaign.  Pull reporting often and review analytics to track the hits and misses. Focus extra time on keywords that aren't moving enough and repeat the steps you took that brought results in the past. You'll get better as you go, and there are hundreds of great resources to help improve areas of weakness.
Hint: Without good metrics you're working with a blindfold on. Google Analytics, HubSpot's Marketing Software, Moz, and Link Research Tools are all fantastic sources for good reporting, insight, and application to make sure your efforts are maximizing results.  Pick your favorites and use them.
Conclusion
I hope you've found this article informative, it should serve as a road map for your efforts and help you keep focus on the steps you really need to work on.  If you find yourself feeling overwhelmed or out matched we have a lot of resources to help you execute.